Congratulations to Oscar Hennin, Morse Junior, for his second-place finish in the Engineering Category at the Maine State Science Fair. Oscar also received the Office of Naval Research Award. Congratulations Oscar!

MHS Distance Learning Weekly Schedule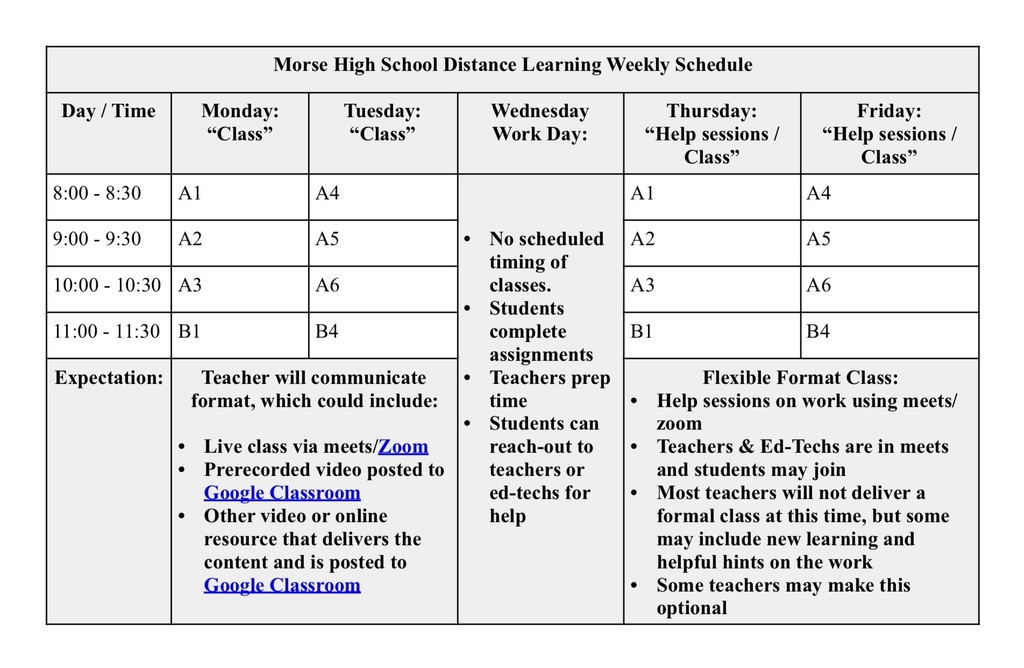 Materials Pick-up Times, Monday, March 30th: Girls' Gym from 7:00AM - 10:00AM and from 4:00PM - 6:30PM. Please enter through the doors next to the faculty parking lot on Chestnut St.

Most school and district events are suspended through April 26th. However, the Meal Closure Plan is still in effect, and there will be board and budget meetings. Stay tuned for details, and thank you for your patience as we work through this time!

The RSU Tech Dept has created this site to help families and staff with technology resources and questions.
https://bit.ly/2UocDak

RSU 1 has four locations to get breakfast and lunch during the shutdown: Dike Newell, Fisher Mitchell, Phippsburg, and Woolwich schools. 10:30 - 1:00 daily. Any child under 18 may take 3 meals home. Bath Bus Service will be doing some delivery routes. FMI:
https://5il.co/dv2n

If students or parents are looking for some educational resources and enrichment, beyond what Morse Teachers are providing, Kahn Academy has released updated programming for all grade ranges. Visit:
https://www.khanacademy.org/
The top banner has really helpful links!
Many Morse students picked up supplies and assignments this afternoon. We are open again tomorrow from 7:00 AM to 2:00 PM. Materials are also available on Google Classroom. Distance Learning starts tomorrow morning!

Please take a moment to look over this RSU1 Meal Plan during closure.

ATTENTION: You may pick up materials for distance learning today, March 16 from 2 to 4 PM and tomorrow, March 17 from 7 AM to 2 PM in the Morse lobby.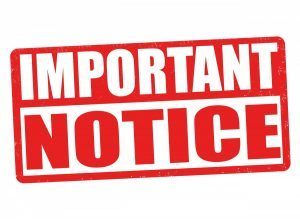 Parent/Teacher Conferences scheduled for March 26, 2020 have been cancelled.

Please read this letter about the upcoming school closure from Principal Eric Varney.
https://5il.co/dqjd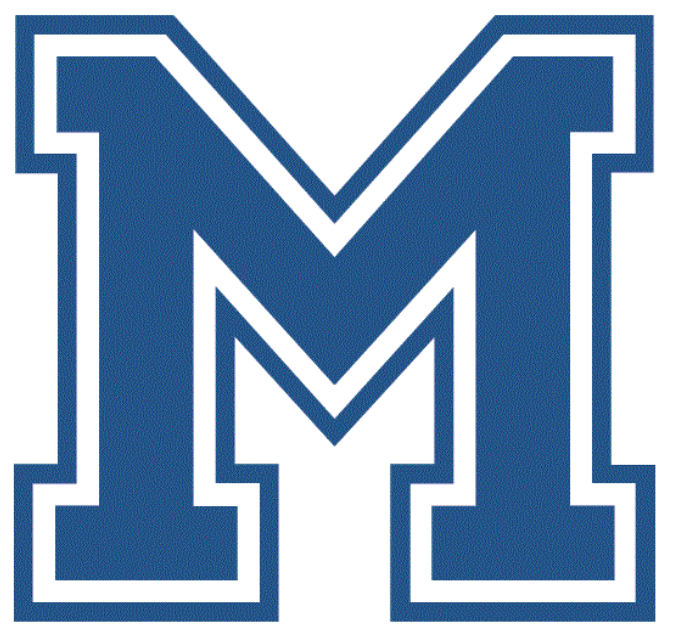 FYI: The SATs scheduled for tomorrow 3/14 at Morse have been cancelled. Please contact the College Board to reschedule.