NHS & KELT team up for a spring project!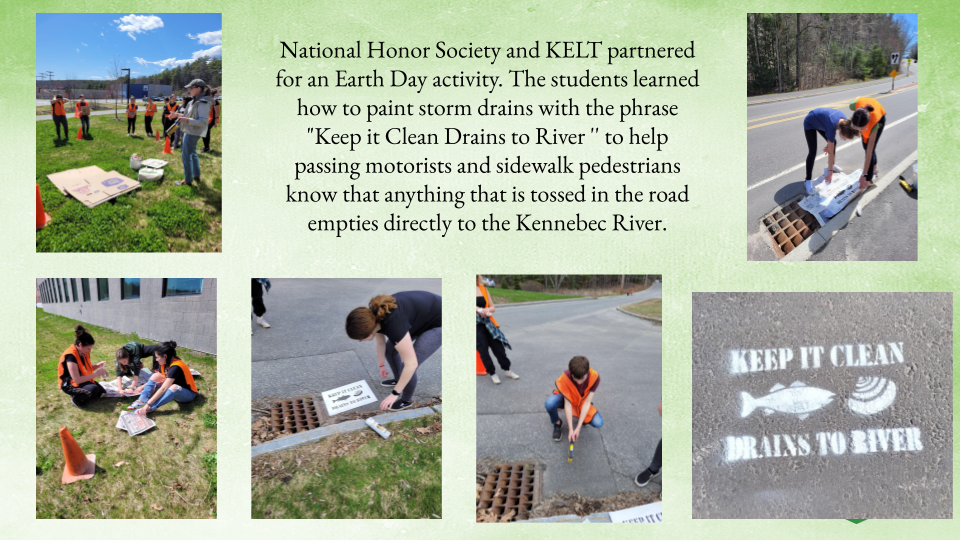 Please come and support the AP Capstone and STEAM students. Starts at 4:30 in the Montgomery Theater before the Academic Awards Ceremony! 4:30 Isaac Ensel - The Impact of Documentaires on a Community 4:40 Atticus Simpson Brown - Analyzing Out of State Buyers in Sagadahoc County 4:50 Dylan Barr - Opioid Treatment Barriers in Sagadahoc County 5:00 Zoe Brush - The Emotional Effects of Songwriting on MHS Students 5:10 Natalie Emmerson - Perception of NASA in Southern Maine 5:20 Lily Clifford - Social Influences of Mask Wearing during the COVID-19 Pandemic 5:30 Magen Hagerthy - Acidity Level Changes at Popham Beach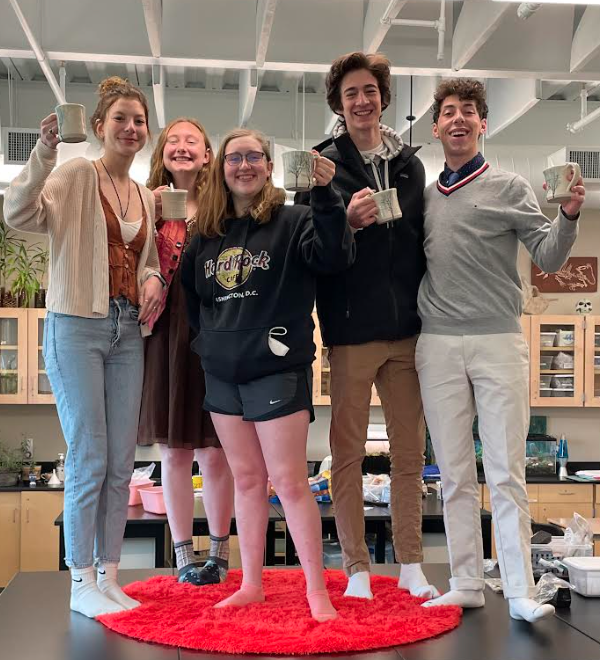 Orlane Bognini hosted Morse's first lunch and learn about her experience emigrating from Bacina Faso. 50 students and staff members attended!
Rock Band Concert info: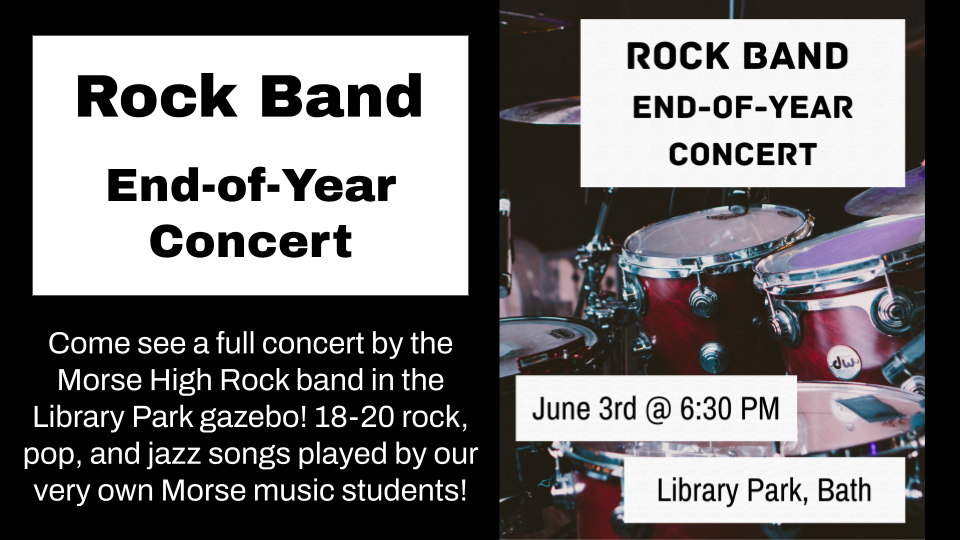 Spring Music Concert info: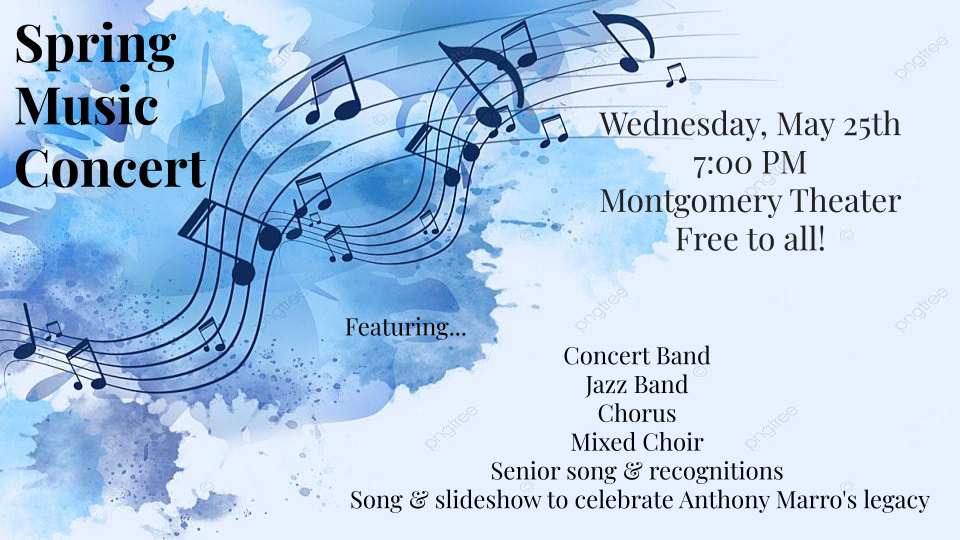 Free Community Event: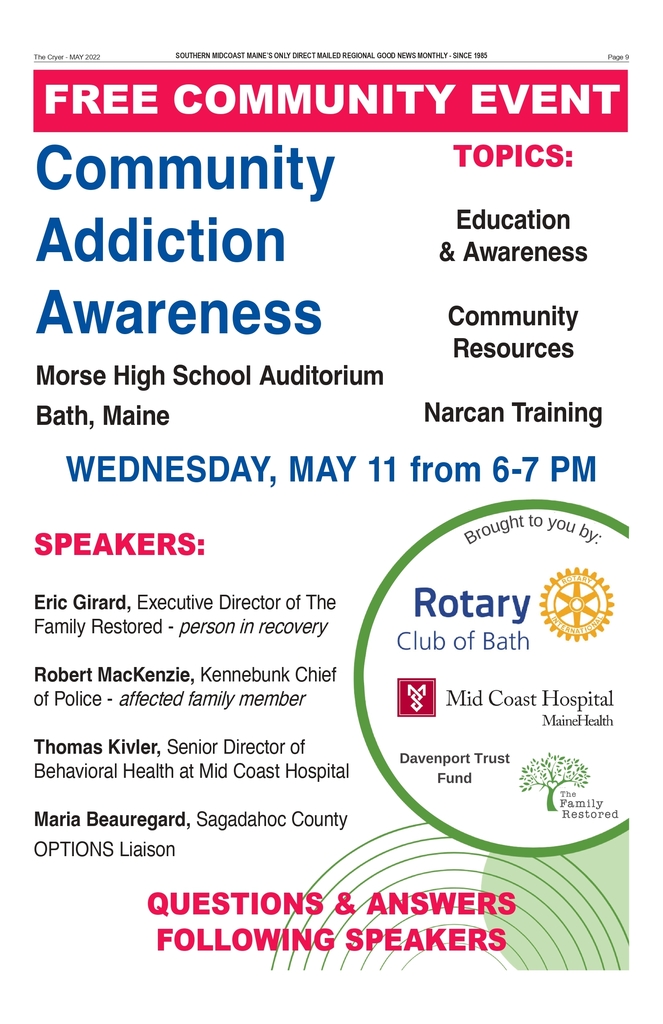 Bath Tech's Culinary Arts students lending a hand in the cafeteria this morning. Thank you for your help!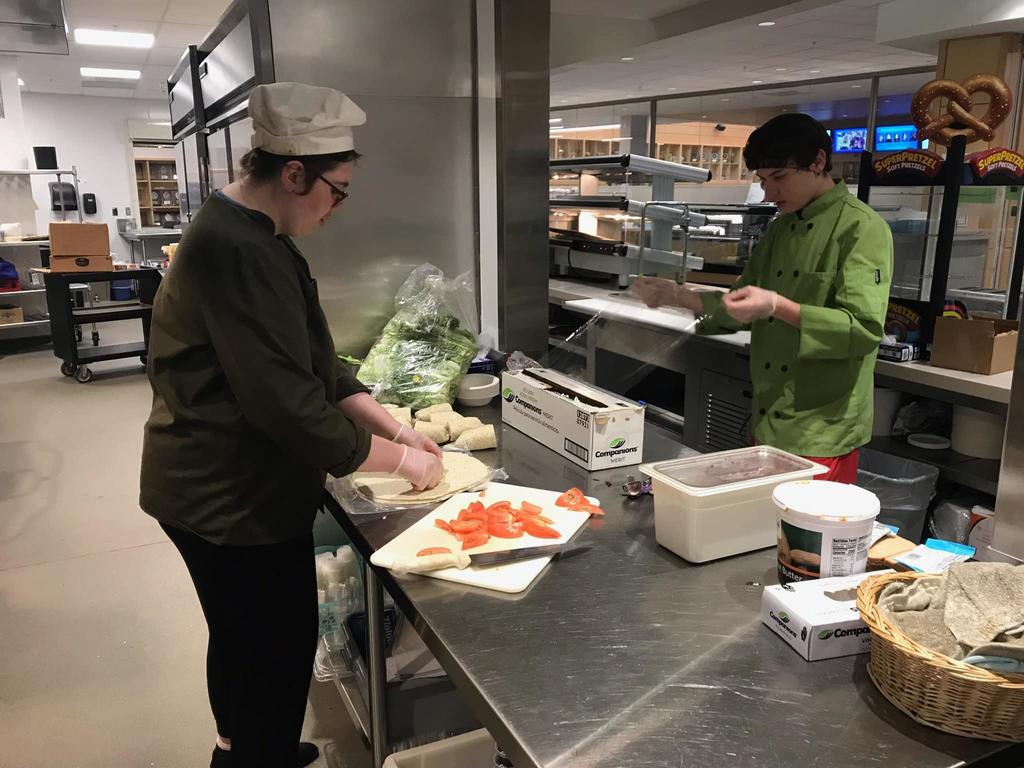 On Tuesday, May 3rd, Morse will have a special guest at dismissal time: The organization Horses Over America will be in Bath and will bring their horse Hercules to Morse from 2:00 to 2:30. Hercules will be accompanied by an officer from the Bath Police Department. Look for Hercules outdoors at dismissal, he should be easy to find... he's really big!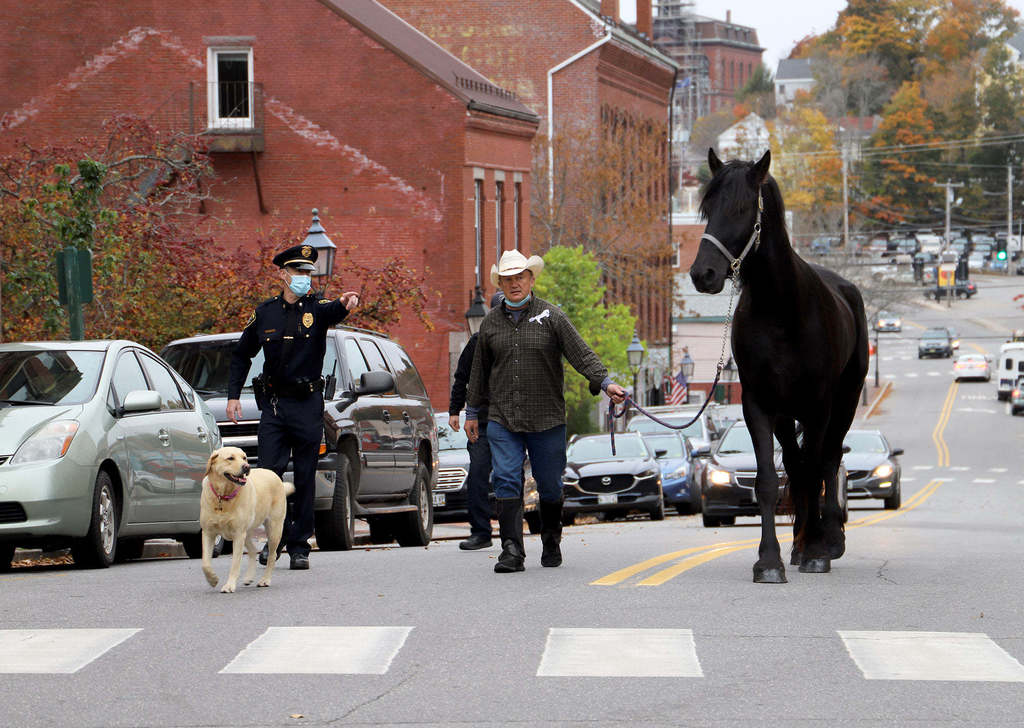 With our current number of snow days, the final day of school should be Tuesday, June 21st. Given that Monday, 6/20, is a holiday and our final day is traditionally a half-day, we have decided to move our final half-day of school to Friday, June 17th. In order to do this, the district will make up instructional time by canceling the Late Start Wednesday schedules for May 25, June 1, June 8, and June 15th. Those four days will now be regular full days starting at the normal school time, not one hour later. In doing so we will be able to end our year with one last full week of school.
Does your student have an interest or passion for an extracurricular or supplemental program that is outside of our regular school funding? Could they use some fiscal support in pursuing that passion? Several Morse Alumni continue to support the 826 Enrichment Fund and it is now open for applications. Students are invited to apply from April 25th to May 8th:
https://forms.gle/Y8vqNw8YXAqKwQBP9
This summer there will be a two week storytelling and podcasting program offered by the SALT Institute and Maine Maritime Museum. The program is available to rising sophomores, juniors and seniors, and funding assistance is available. The program runs from July 11th-22nd.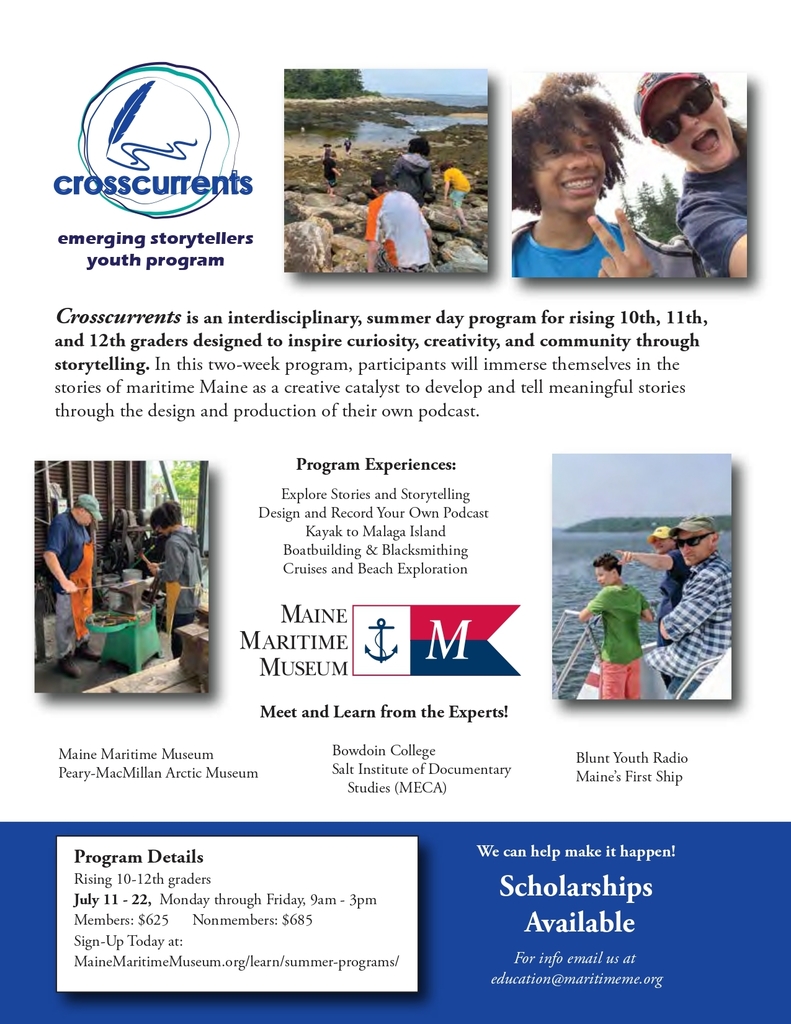 Attention Shipbuilders: Morse High School's Maine High School Quiz Show Team goes up against Brunswick High School! The competition airs on Thursday, April 7th at 8:00 PM on Maine Public Television. This is a great showing of academic chops and sportsmanship. If you cannot catch it on Thursday, the competition rebroadcasts Friday at 2:00 and Sunday at 5:00. Go Shipbuilders!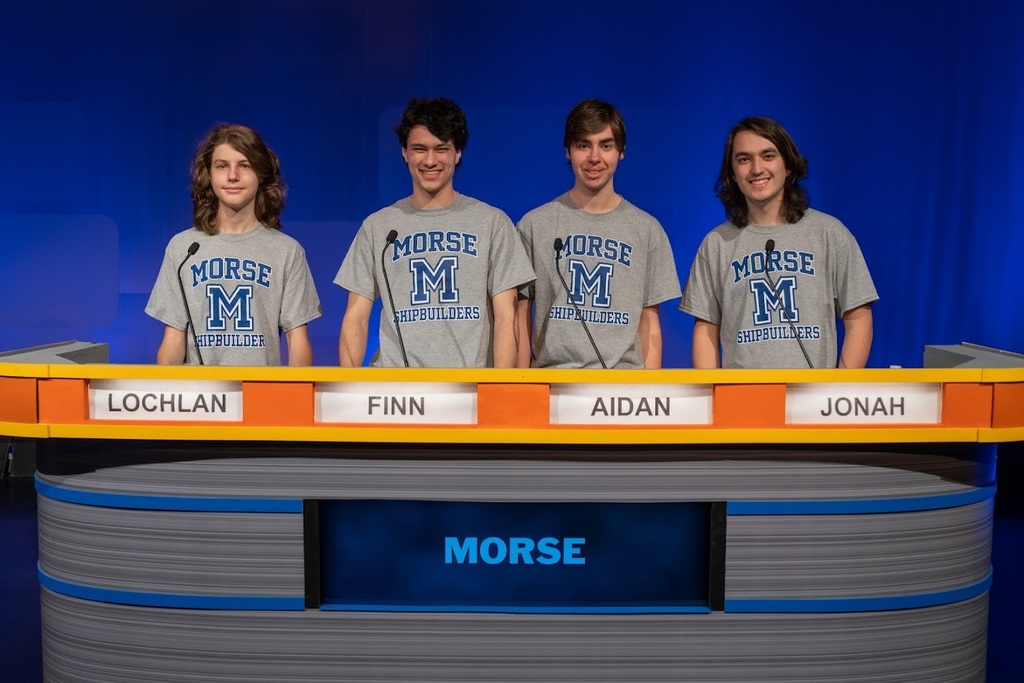 We need your help! Please help Mrs. Stanton win $10,000.00 for our teen (yoga) warriors! This competition is entirely voter-based, and you can vote every day (don't worry we'll remind you)! ROUND ONE STARTS AT 1:00 PM TODAY! iamyogawarrior.com/2022/johnna-stanton
Fine Arts Night '22!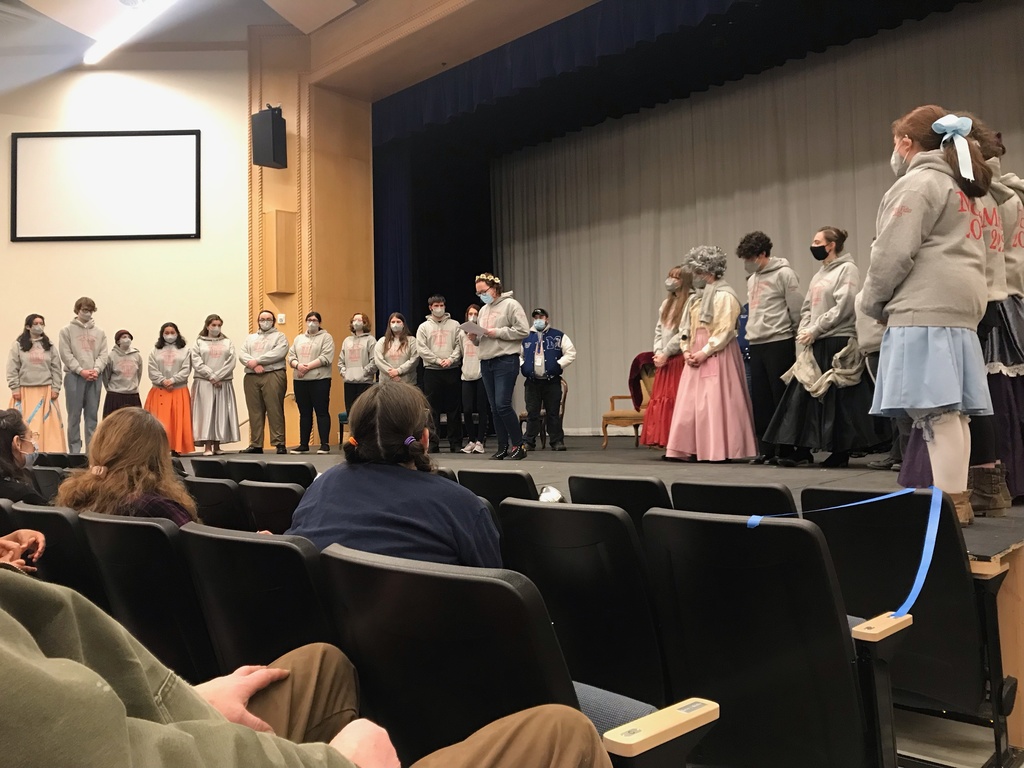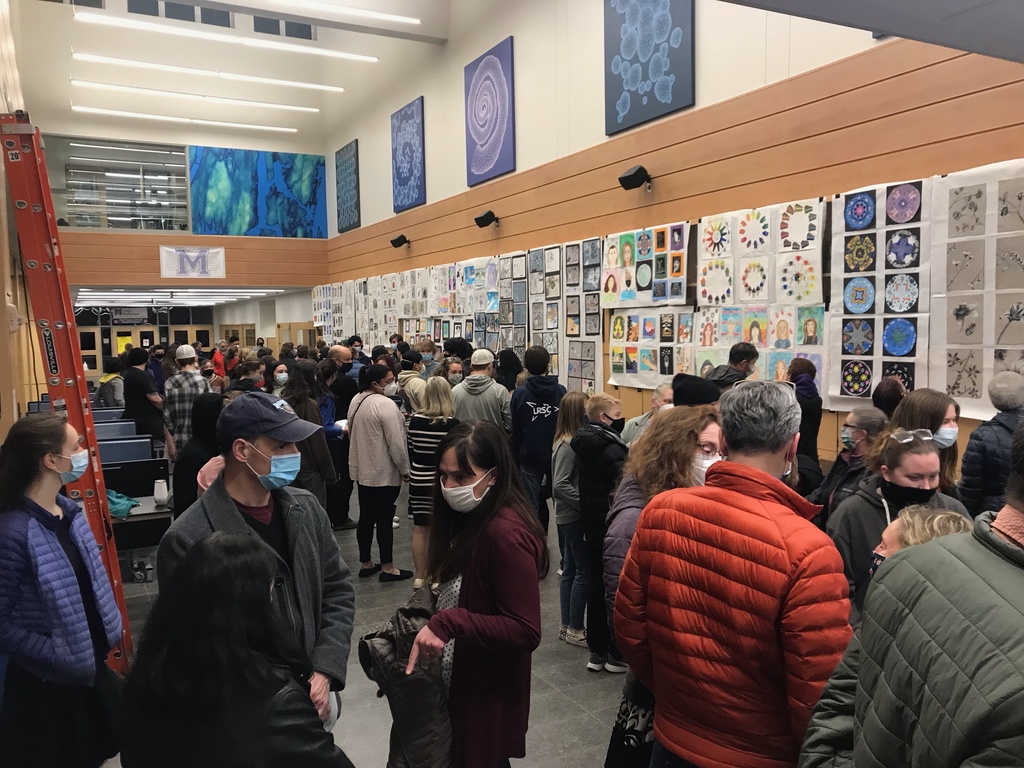 We will be hosting the SAT at Morse High School on two separate Saturdays this spring, May 7th and June 4th. You can sign up via College Board if you would like to take the SAT on one of these test dates. You will need to sign into your College Board account to complete your registration. Make sure you select to take the test at Morse High School in Bath, ME. The cost is $55, but you may qualify for a fee waiver if your family qualifies for free/reduced lunch or you feel the cost would be a financial hardship for your family. Please visit or email your school counselor to receive a fee waiver code if this applies to you. If for some reason you are having trouble registering for the SAT on either of these test dates, feel free to come by Student Services.
Fine Arts Night '22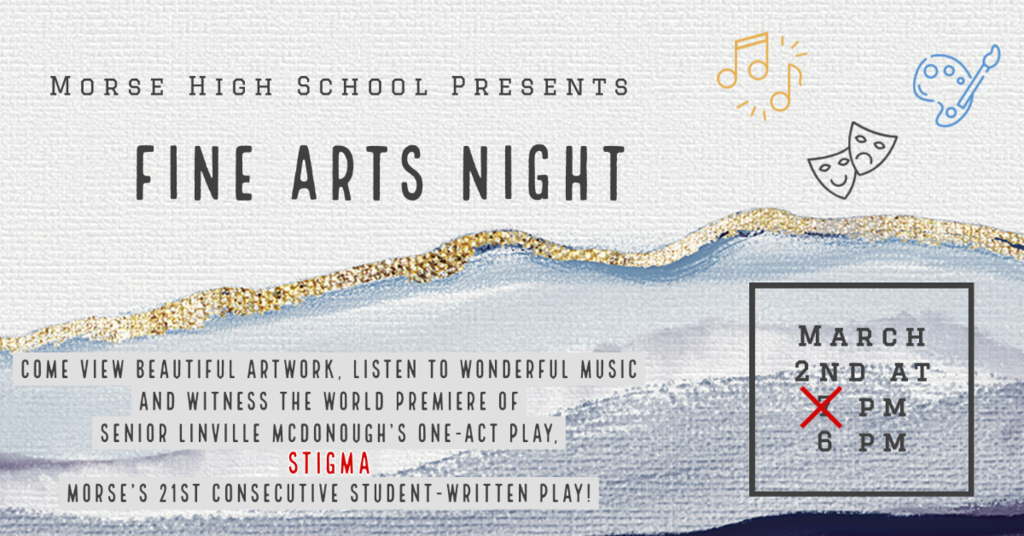 SAT Prep 2022: