The Main Office will be closed from 11/23 - 11/28.

The 93rd Annual MoHiBa! Friday & Saturday, 7 PM, Montgomery Theater, $5 students/$10 adults. Hope to see you there!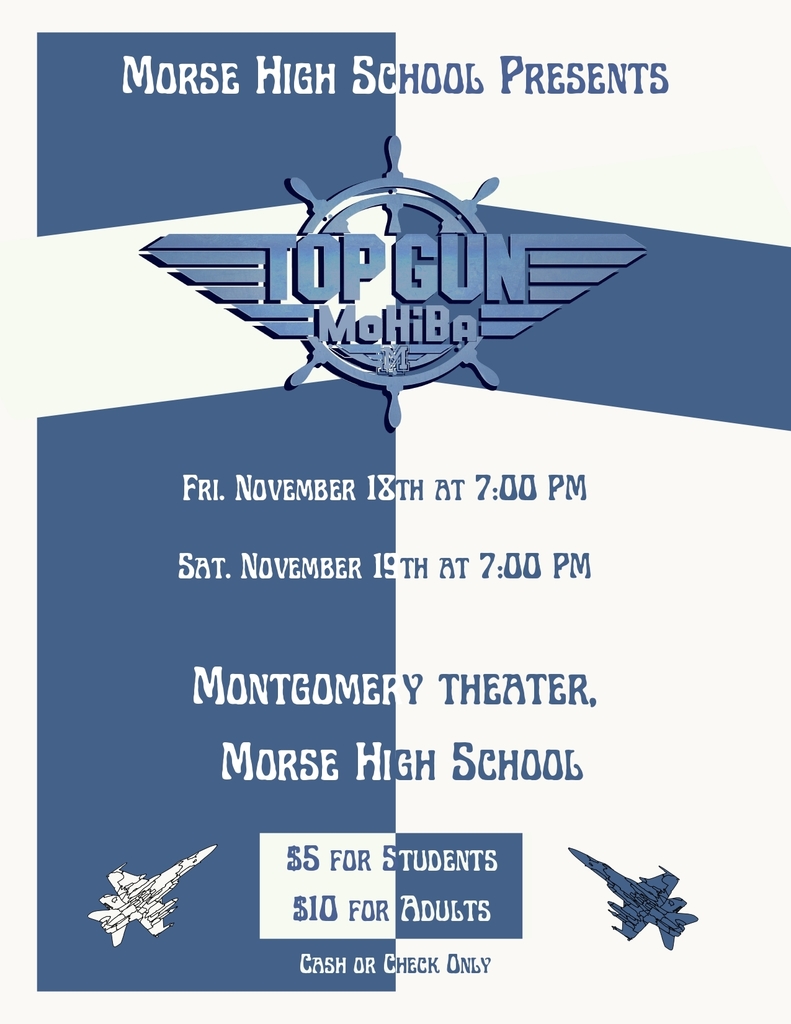 Congratulations to John Arsenault for being a finalist in the Maine Startup Challenge. He was recognized as being one of the top three business plans submitted in the high school category. Way to go, John!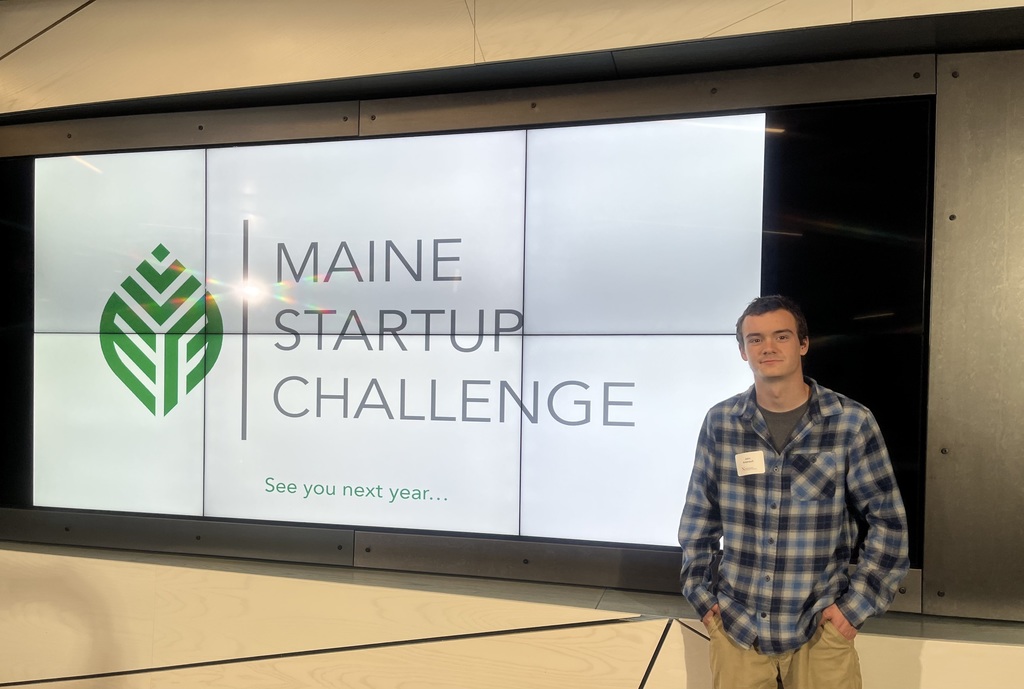 Does your student have an interest or passion for an extracurricular or supplemental program that is outside of our regular school funding? Could they use some fiscal support in pursuing that passion? Several Morse Alumni continue to support the 826 Enrichment Fund and it is now open for applications. Students are invited to apply until November 18! CLICK HERE TO APPLY:
https://forms.gle/nwU3hn38rxD66M2G8

HOPE/PaS program info: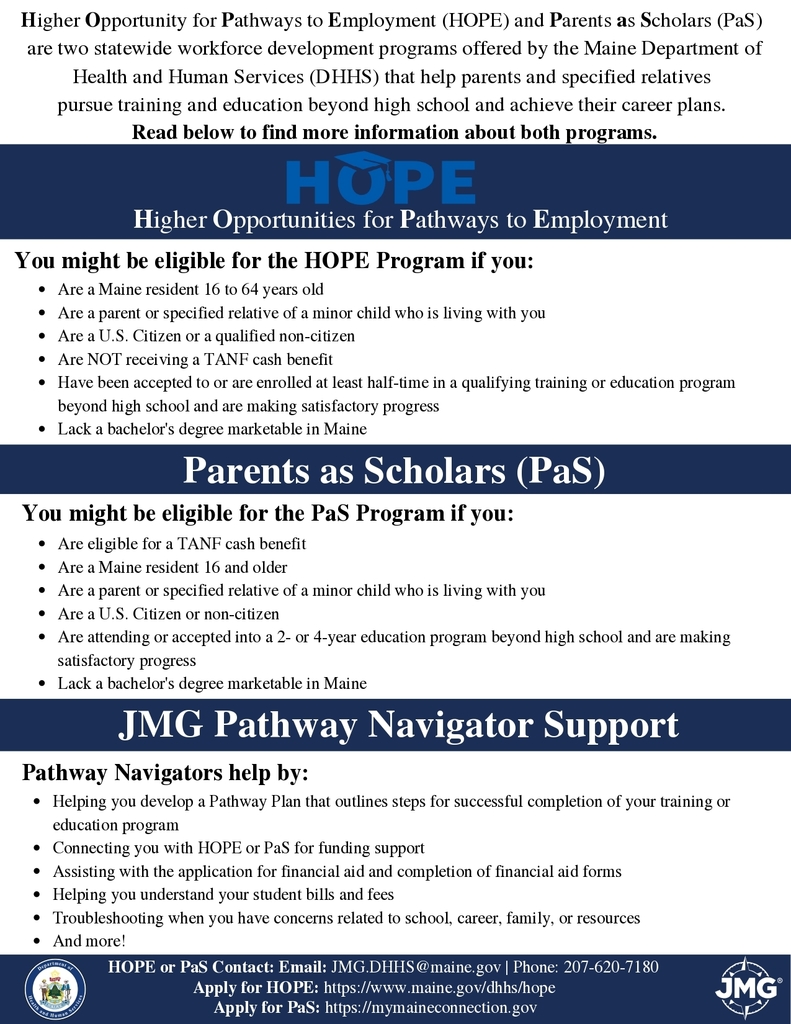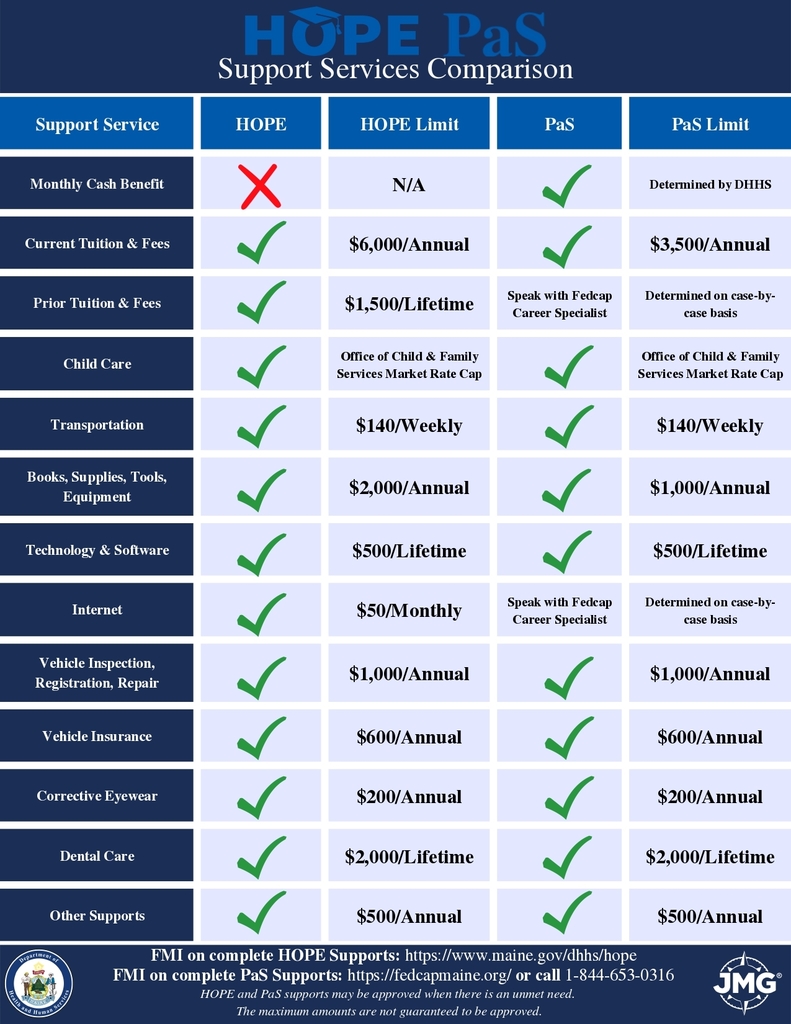 Trick or Trunk event details!

Fire Dept open house!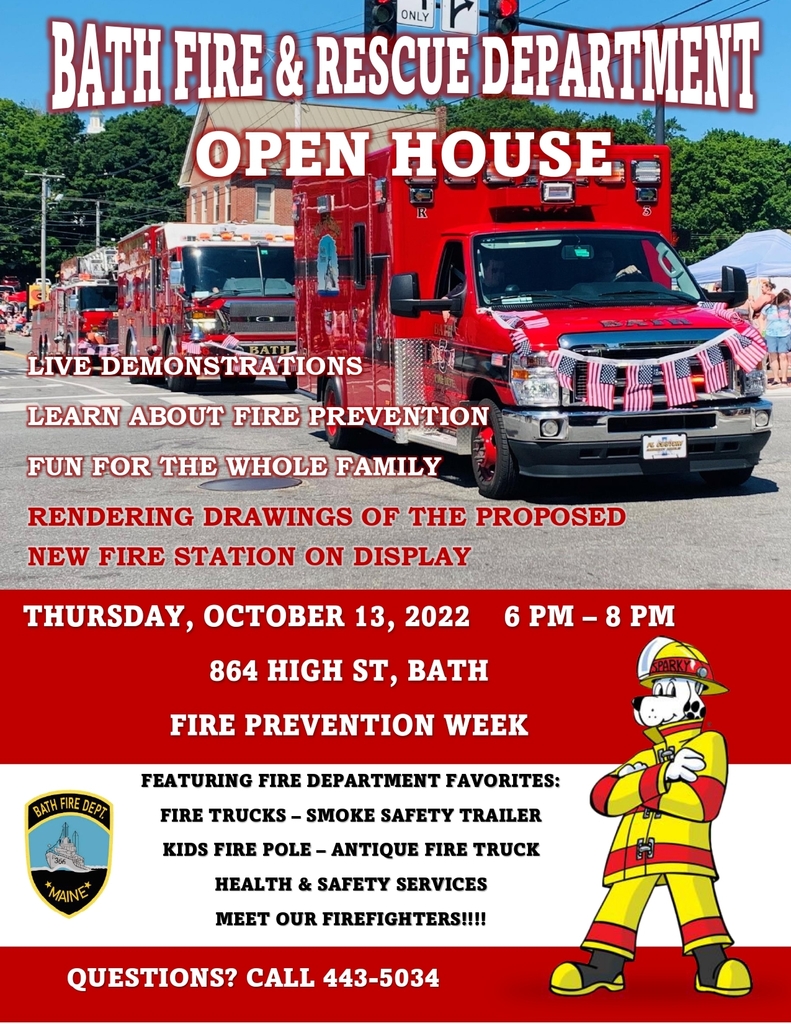 Info on the Morse All-Sport Boosters Auction!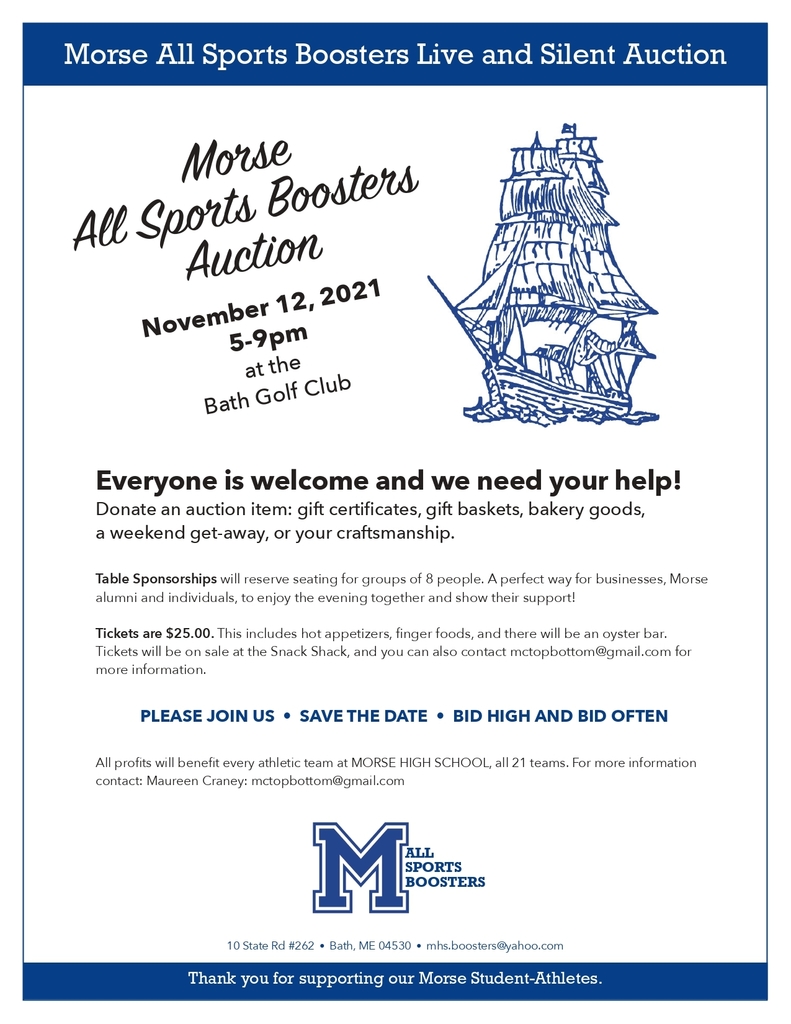 Sneak peek of the class floats 👀 You can see the full display at the homecoming games tomorrow at McMann field! 🏑 Field Hockey: 9:00 am vs Camden ⚽️ Boys Soccer: 11:00 am vs Leavitt ⚽️ Girls Soccer: 1:00 pm vs Leavitt 🏈 Football: 3:30 pm vs Yarmouth. Go, Shipbuilders! 💙🤍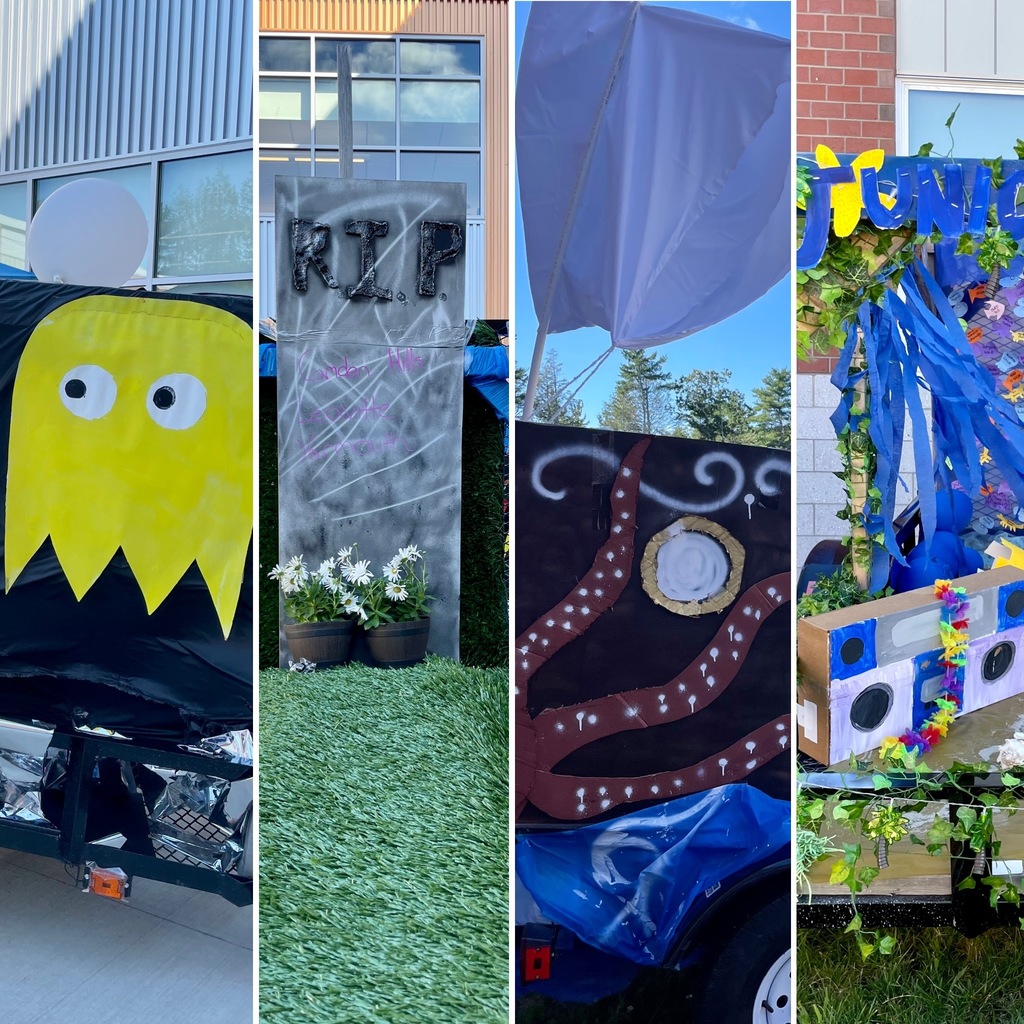 This year's Makers Market, sponsored by the Bath Elementary PTA, will be held on Nov. 12, 9am-12pm at Fisher Mitchell School this year. Please see the attached flyer for more info!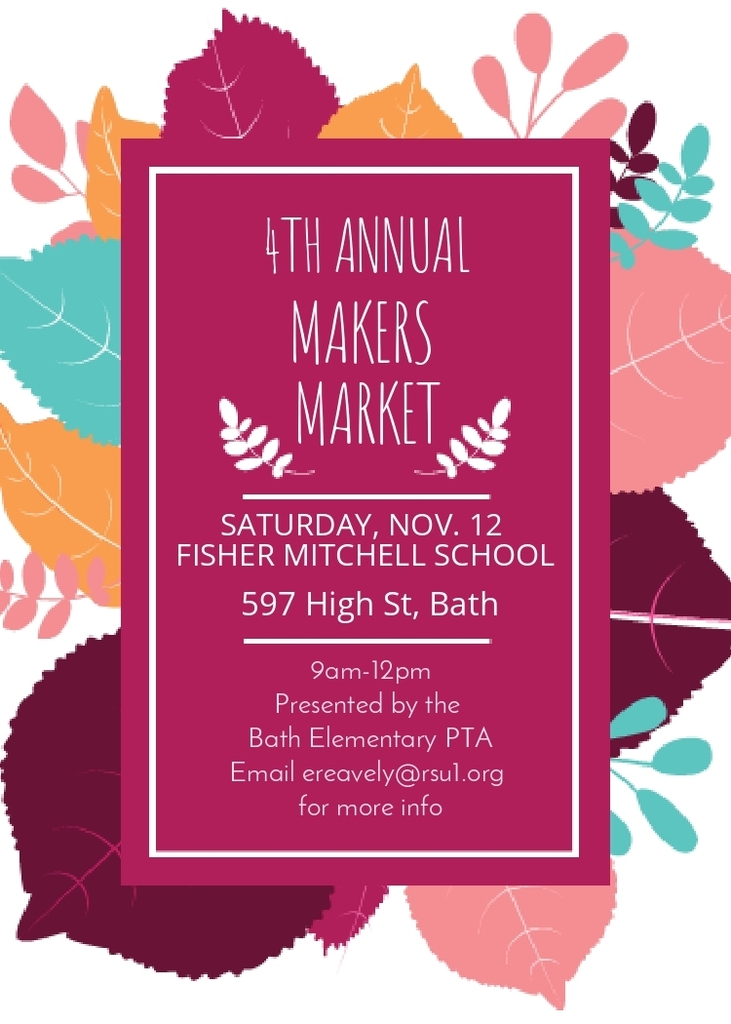 Substitute Teachers, Ed Techs, and Nurses needed!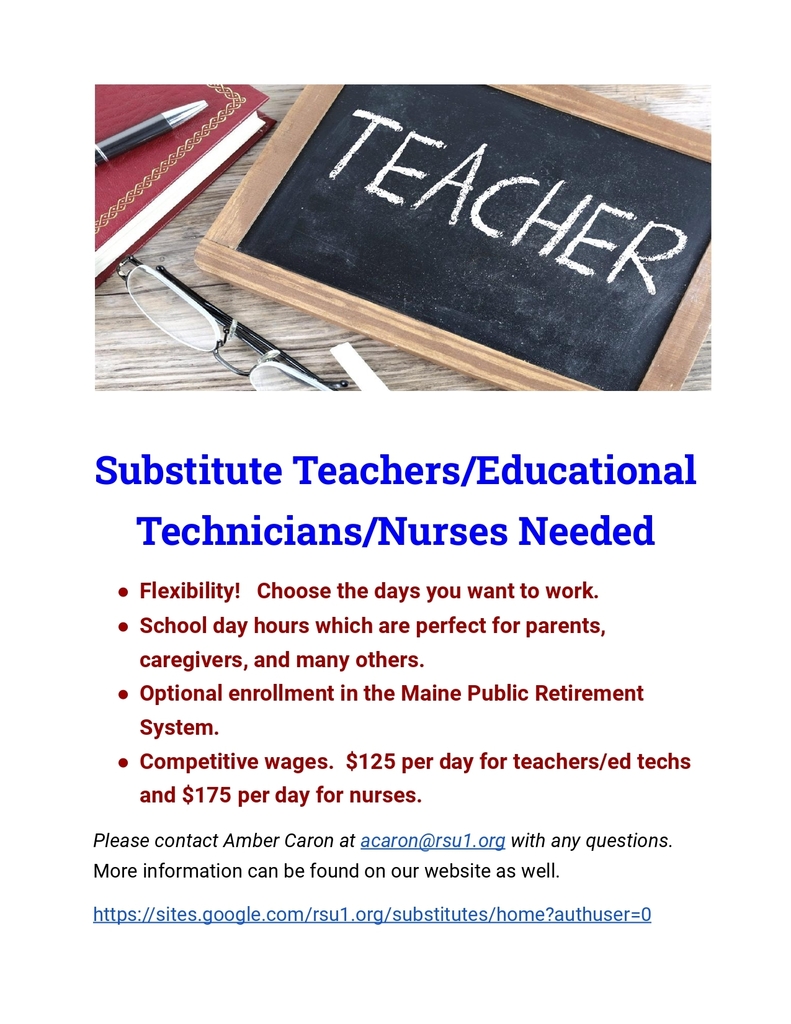 SUBSTITUTES NEEDED: RSU 1 is looking for individuals to work with students at all levels as substitute Teachers, Nurses & Educational Technicians. Please visit our Substitute Information page to learn more:
https://bit.ly/3BQgyDK

Opening day for Ping Pong Club!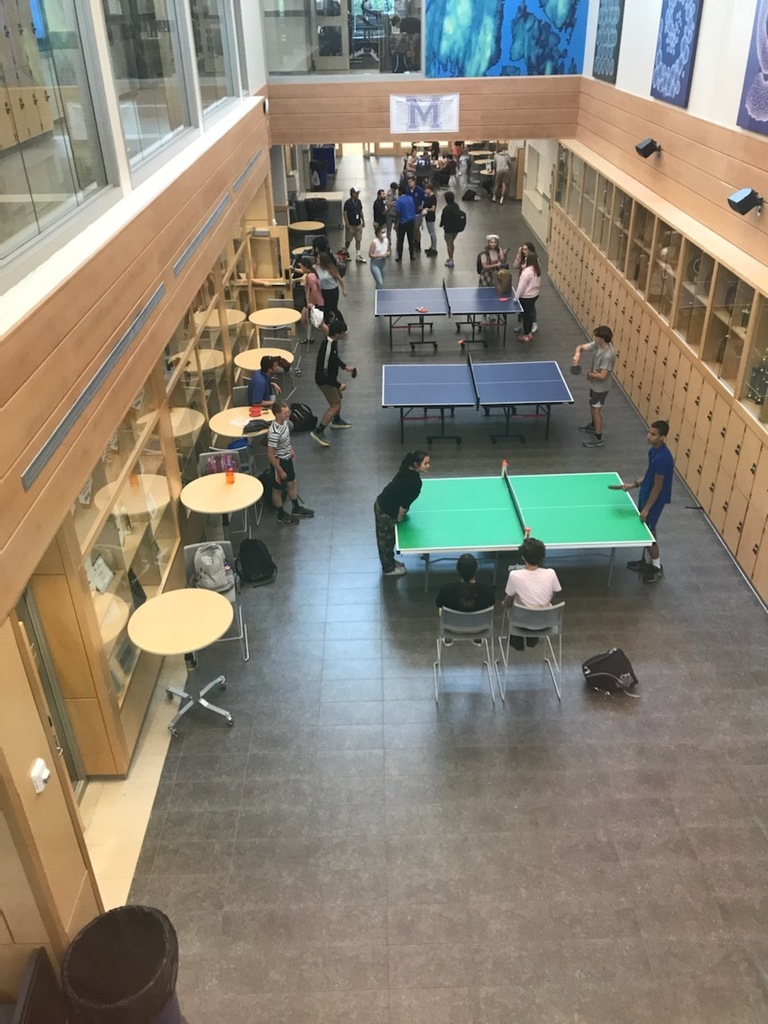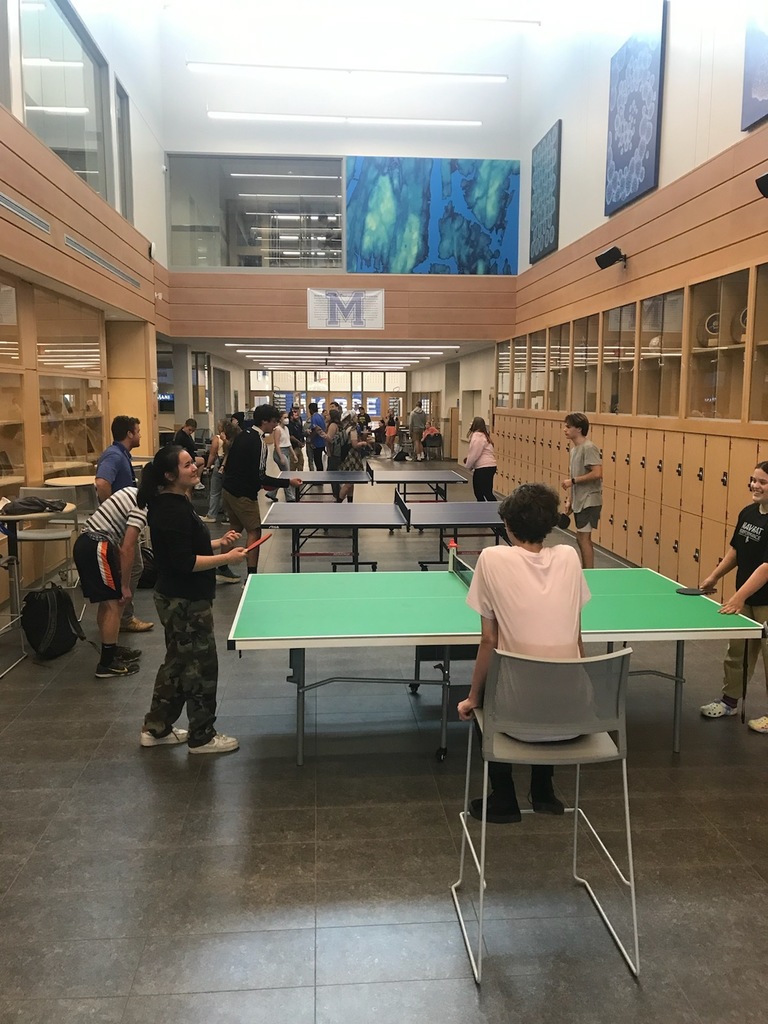 Bath Book Bash will take place on Saturday, September 17! See the attachment for more details.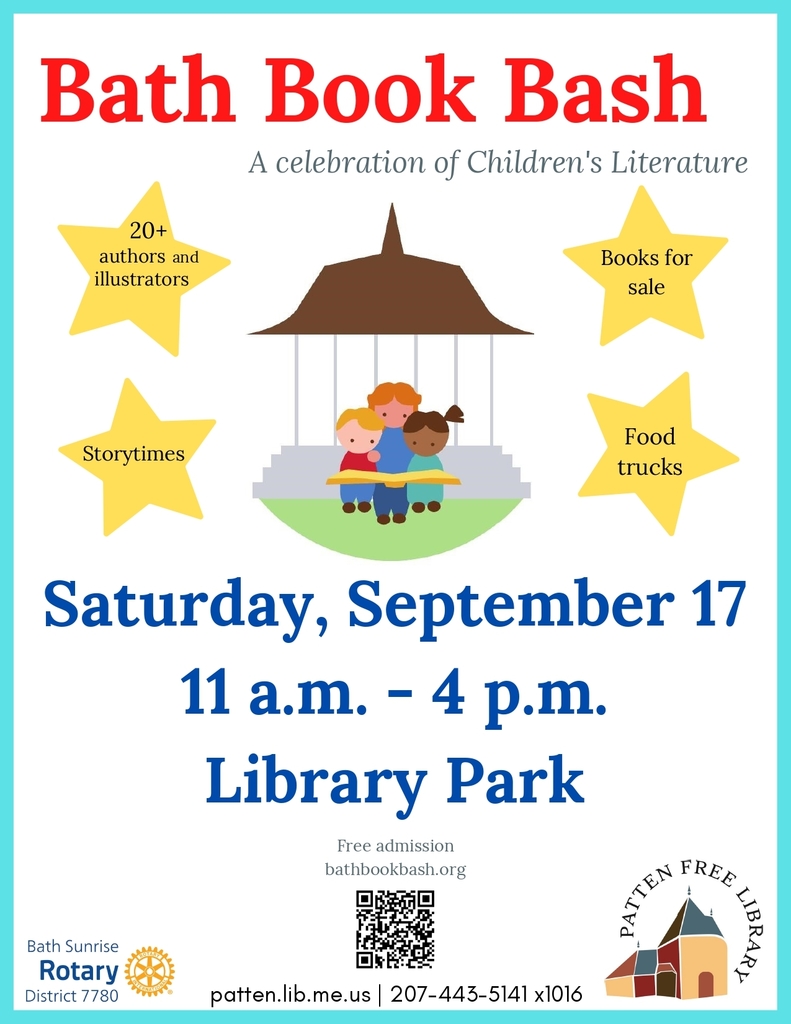 Veggie Van Wednesdays are back at the Bath Area Family YMCA! Our Veggie Van will be delivering free groceries each Wednesday to children and their families all throughout the school year – visiting locations in Bath, West Bath, Phippsburg, and Woolwich. Learn more and view the full schedule at
https://bathymca.org/veggievan
.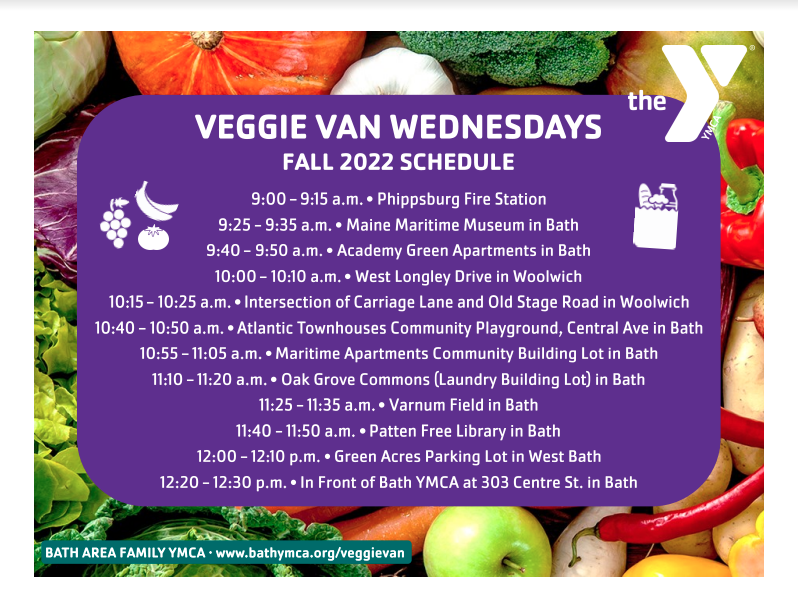 Bus 46 (Woolwich/Arrowsic) will not be operating due to a staffing shortage. Bus #46 students K-12 will now ride Bus #36 effective this afternoon. Students may arrive 15-20 minutes later than normal today and be picked up a few minutes later in the morning as well. We hope this is a temporary situation and we will communicate any updates. Thank you for your understanding and patience.

A warm welcome to the Class of 2026!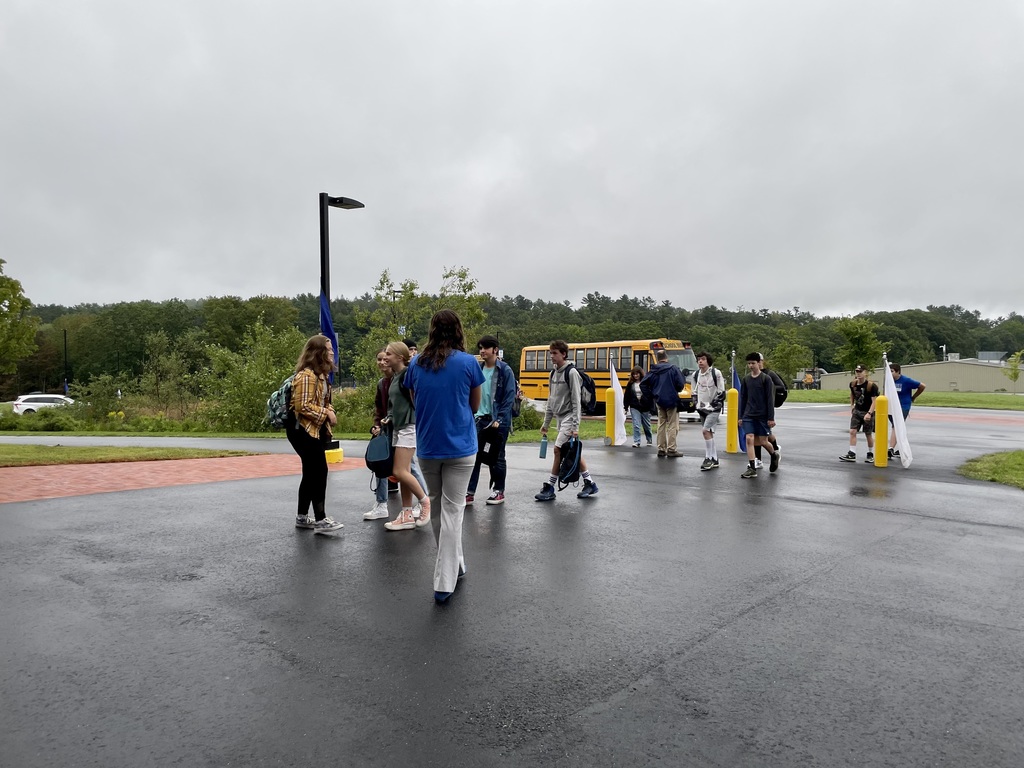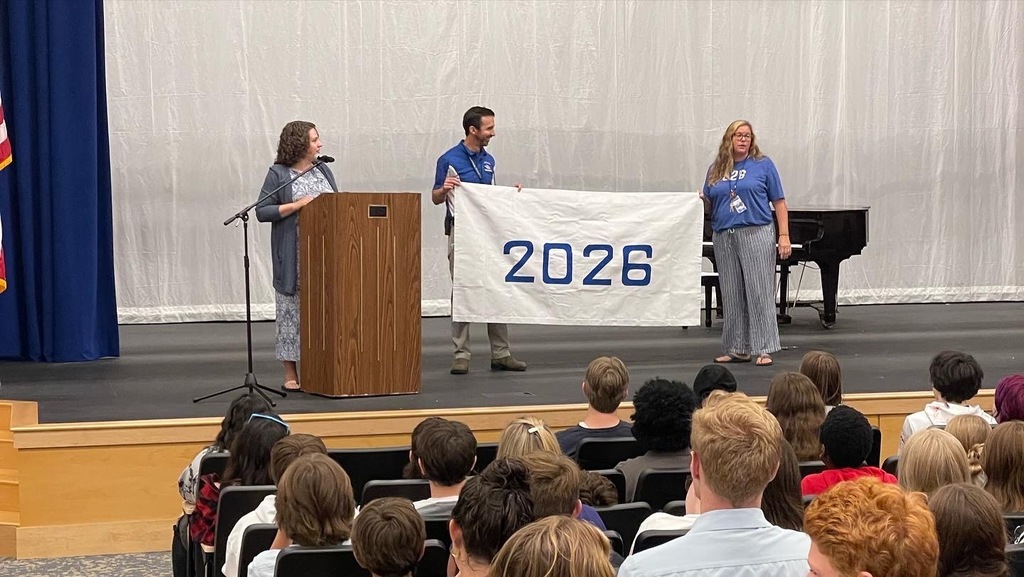 NHS & KELT team up for a spring project!