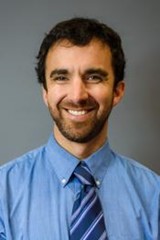 The beginning of the school year brings the largest stretch of (relatively) uninterrupted school days of the year. Add the fact that students and staff are still fresh and enthusiastic about the year after our summer vacation can result in a busy and fruitful September and October at Morse. The first two months of this school year have felt especially beneficial as we return the focus of our work to teaching, learning, and social development after three school years of interruptions due to the pandemic.
With eight weeks of the school year behind us, teachers and students are making much better progress than they were at any point in the last school year. Although we continue to recover from ongoing learning loss, the hard work that was put into regaining the social and emotional capacity for learning, as well as the structure that is needed for students to learn seems to be paying off. The expected focus on academics seems to have returned. This is not to say that we do not still have an elevated level of student needs this year, especially in terms of mental health; however, we have seen improvements in students' wellbeing over the past calendar year. Increased social work services, additional programming, and the daily work of our faculty and staff are significant factors in this progress.
For the first time since moving to the new building, we were able to hold a full spirit week, complete with a pep rally and spirit dance. The school was ready for this and we had stiff competition between classes (and faculty) with the daily theme days, float decoration, and pep rally events. The week culminated with a full day of athletic events and a spirit dance on Saturday night. These events were well-attended and really fun!
If you have not seen the recent article about last year's Morse AP students' progress, you may want to check it out here. I am particularly proud of the progress with our AP Capstone program. In our first year of full implementation, Morse had the highest number of students pass the AP Seminar exam in the state of Maine. In fact, 20 of the 49 Maine students to earn a passing score in AP Seminar last year were Morse students. Four of our current seniors have already earned an AP Capstone designation. This is a program that we started in 2019 and has grown into a wonderful opportunity to add to our AP and early college offerings for our academically-motivated students.
Morse's new Extended Learning Opportunity (ELO) program is starting to take shape; students are working with our ELO Teacher/Coordinator to establish internships in areas of their interest in our communities. Students have started internships in a wide range of fields, including physical therapy, veterinary offices, automobile shops and dealerships, hair salons, cabinet makers, museums, child care facilities and many more places of employment. We are excited to have been chosen by Governor Mill's office as an ELO program to showcase when she visited Morse and Bath Tech in October. If you missed the news coverage of the visit, you can view it here online.
Another new program that is off to a great start this year is our Credit Pathways Program (CPP). The students and staff have been working hard to create a program that is relative to the needs of each individual student, allowing them to find a pathway to graduation, while also finding a healthy and productive post-secondary plan. CPP students have already engaged in significant field work, including trips to a community college, land trusts, state parks, aquaculture farms, and the Kieve Leadership School. Read more about the first six weeks of work in the first edition of the CPP Newsletter.
I really do think that there is something for everyone at Morse and there is no better example of that then the breadth and activity of our clubs: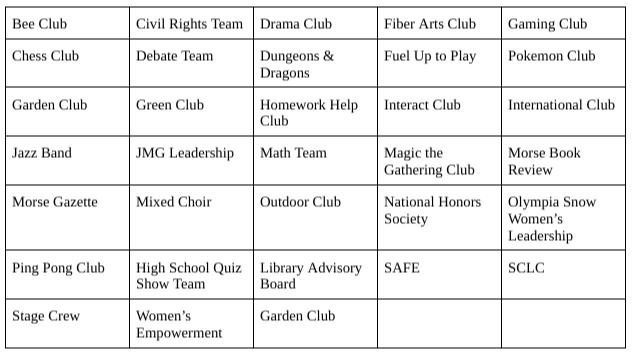 Parents and guardians should have received an email from each of their teachers explaining how to sign up for parent-teacher conferences on November 21st and 22nd. That email should have been sent at 2:15 on 11/3. If you did not receive the email, please check your spam folder and reach out to the school.
The 93rd annual MOHIBA is just around the corner! The theme is Top Gun and the show will be November 18th & 19th in the Montgomery Theater… I hope to see a full house on both nights!
The holiday season will soon be upon us. Although this time of the year brings joy to so many, it can also be challenging for some students. Please reach out to the school if your student is experiencing any increased stress in the months to come.
Sincerely,

Eric J. Varney
Principal
Morse High School