The following free flu clinics are coming up in Bath, provided by CHANS Nov 7th 12-1:30 p.m. and 5-7 p.m. Bath Area Food Bank Nov 18th 4-7 p.m. Dike Newell School Nov 25th 11-4 p.m. Woolwich Central School Nov 26th 4:30-6:30 p.m. Bath Adult Education Office

STEAM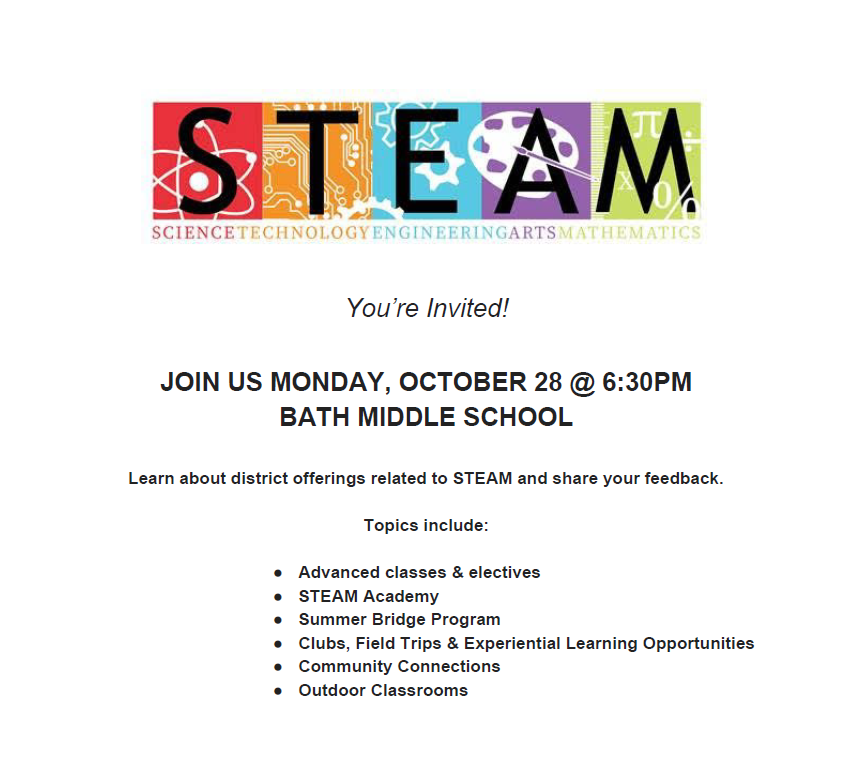 There will be no school today, Thursday, October 17th, in RSU1 due to power outages caused by the storm.

If your child had FREE or REDUCED status last year, and did not fill out an application for this school year (19-20), benefits will end on 10/16/19 and your student will now be PAID status. In order to maintain benefits, it is important that you complete an application.

We are very proud to share that Gavin Hanna, at Morse High School was given the Youth Award by the City of Bath. Gavin organized an incredibly successful bottle drive for the Bath Area Food Bank, raising nearly $1,700 to help address food insecurity in Bath.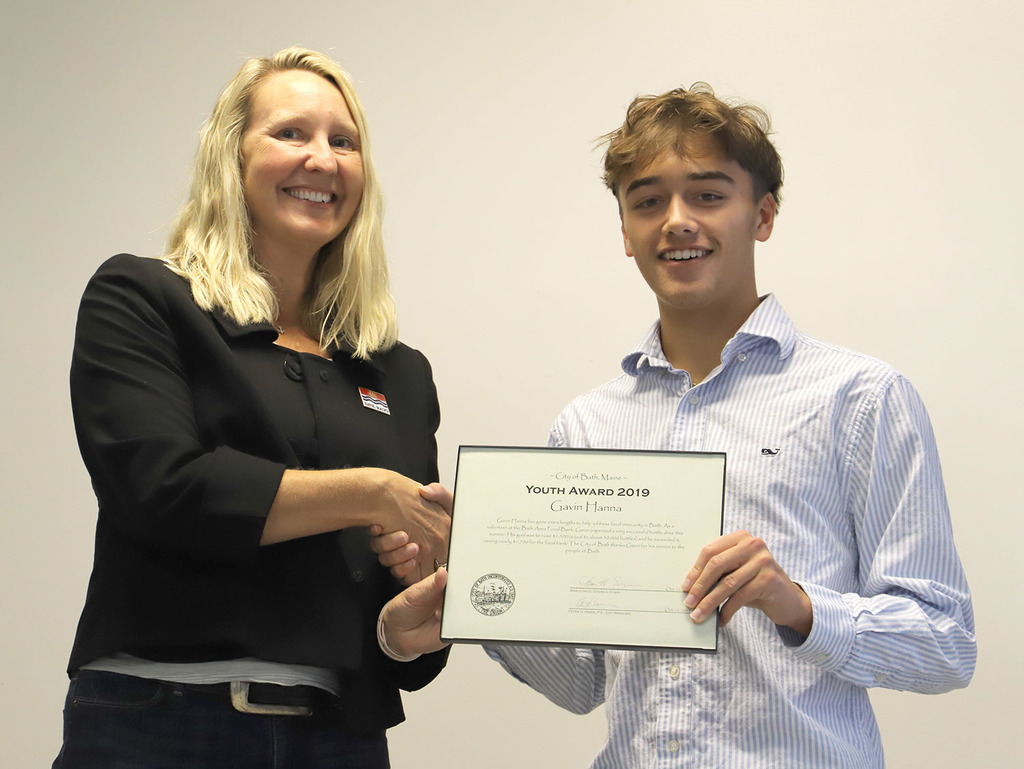 New this year: Any Semester 1 or year-long courses dropped after October 1 will post to transcripts as either a WP (withdrawal, pass) or WF (withdrawal, fail).

Please remember that the Add/Drop window for courses ends September 13th. Any course changes made after 9/13 will require parent and teacher signatures.


Welcome Back! The first day of school for Morse grade nine students only is Tuesday, September 3rd. We begin the official school day at 7:40. Grade nine students will all be provided with lunch, free of charge, on the 3rd so no need to pack a lunch! All Morse students will return on Wednesday September 4th. This is a Late Start Wednesday, so we will begin school at 8:40. Students are not expected to have all of their school supplies on these first days, as class supply lists will be given by teachers during these days. Please do bring something to write with and something to write on, the rest will be supplied

Congratulations to the following who placed in the Swimming Special Olympics at Bowdoin College: Eli Ware for placing 2nd place in the 25 meter float and 15 meter float. Olivia Eames for placing 3rd in the 25 meter float and 1st place in float swim.

Patriots defensive end Deatrich Wise Jr. speaks with MHS students for freshman awareness. Click the link below to see more from WGME
https://bit.ly/2FV6zyI