EDIT MAIN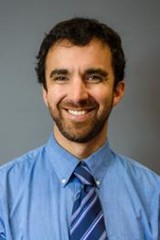 The beginning of the school year brings the largest stretch of (relatively) uninterrupted school days of the year. Add the fact that students and staff are still fresh and enthusiastic about the year after our summer vacation, and this has resulted in a busy and fruitful eight weeks at Morse, despite already missing two days to the wind storm.
Another spirit week is in the books and the class of 2020 has proven their dominance over all other Morse classes in school spirit. Spirit week is truly special at Morse, from the pep-rally, twin day, hall-decorating, or homecoming event, it really is impressive. We continued a relatively new program at Morse this year, where we sponsor Morse Code Day. Morse Code Day is the final day of spirit week, we pause academics and focus on other important topics such as self-care, cultural appreciation, kindness, healthy living strategies, and other meaningful topics. Outside agencies, community members, teachers, and students offered workshops throughout the day that were based on improving our wellness and culture as a school. It is a great culmination to our annual spirit week and I appreciate the extra work that Leslie Trundy and other members of the faculty and staff put in in order to make this day a success for our students.
Thirty-four students at Morse High School have earned AP Scholar Awards in recognition of their exceptional achievement on AP Exams. The College Board's Advanced Placement Program® (AP®) provides willing and academically prepared students with the opportunity to take rigorous, college-level courses while still in high school, and to earn college credit, advanced placement, or both for excellent performance on the AP Exams. Of this year's Morse award recipients, seventeen are current students. These students have one more year in which to complete college-level work and possibly earn a higher-level AP Scholar Award. This is the highest number of AP Scholars that we have ever had! Morse students are able to enroll in thirteen AP courses at Morse and have access to additional online courses offered through the state funded APME program. Morse added two additional AP classes this school year: Computer Science and Seminar, with plans of adding Research in the next school year.
Most of the Morse athletic teams are wrapping-up their fall schedules and working for a spot in the postseason. Our Girls Soccer team hosted a playoff game last Friday and fell short of advancing. Senior, Emily Martin scored her 75th career goal before closing out the season. Our cross country team has some very talented runners and is the only team still in the postseason at the time of submission. As Mr. Priest consistently tells our students: "athletics are a continuation of the classroom." The structure, discipline and goal-setting that these athletic programs teach are more important than the gained skills and record of the teams.
Each year Morse has the opportunity to honor one member of the senior class with the designation of the DAR Good Citizen of the year. This award is based on scholarship, service, and character. Faculty members nominate seniors and the top three nominations are voted on by the senior class. It is my pleasure to announce that Emma Roth-Wells earned the 2019-20 designation of DAR Good Citizen of the Year. Well-deserved and congratulations to Emma!
Morse senior, Gavin Hannah, was selected by the City of Bath as one of two Student Projects of the Year at this year's Citizen Involvement Day. Gavin raised almost $1,800 to support the Bath Food Pantry this summer through persistent bottle drives. Gavin reports: " I wanted to give back to the Bath community for the support that I have felt growing up here." This project certainly does encompass our mission of Think, Care, Act!
Morse is into our second year of utilizing the ALICE safety protocols when preparing for a threat to our school safety. We have conducted one school-wide safety training and have plans of conducting two to three more ALICE drills in the next two months. The overall response continues to be appreciative; we are preparing for the unthinkable with clear and straightforward protocols that could save lives.
Our Morse Theater students hosted a Playwright Festival last Friday and Saturday in the Montgomery Theater. The festival included four plays, all of which were student-written and student-directed. This is an enormous undertaking for the cast and crew. Seniors Hannah Goodman and Kayleigh Duggan directed the plays and did a fantastic job. In addition, students have already started to prepare for MOHIBA and the buzz of our very own John Russel's One Act Play and a spring musical are in the air. The Montgomery Theater is a busy place already.
Morse's two new programs, the Student Support Program and Academy Team are off to a great start. The reconfiguration of some important positions are allowing us to better serve two groups of students and provide more support when students do struggle with barriers to school success. In addition to these programs, Morse is also offering credit recovery for students who are within ten percentage points of passing a core-academic course in the previous school year. All of these programs were implemented to help our students. I appreciate the added effort that Morse teachers have taken-on in order to help our students be successful.
We were able to administer the PSAT test to (almost) all grade 9,10, and 11 students last week. Faculty were able to maintain the professional testing environment with very little interruption, allowing our students to practice for the SAT and other large benchmark exams in the spring of their junior year. This is an investment of time for our school, but I do feel that preparing our students to be successful on this type of test is important for our students.
Our new school building project is making some significant headway! The last piece of structural steel was placed last month, almost all of the concrete floors are poured and the crews are busy trying to get it closed-in as soon as possible. Although it will be difficult to say goodbye to our old 826, it is just so exciting to see this beautiful school start to take shape. I cannot wait until the building is to the point where we can start to show students, families and alumni this state-of-the-art facility. The Alumni Association is offering special opportunities to purchase bricks for the front walkway as well as theater seats; more information is available in this edition of The Navigator. This is a great idea for a holiday gift!
Mid-semester grades close on November 1 and these grades will be published during the following week. Parent-teacher conferences will be on November 25th and 26th. We have had a great showing of parents in the past few years and would like to welcome even more parents this year. Please don't forget to stop-in and speak with administration, guidance, and the library staff while you are here. Sign-up information is in this edition of the Navigator.
Thank you for your involvement in Morse; I feel that we have a unique and wonderful school and believe that family involvement can make us stronger.
Sincerely,
Eric J. Varney
Principal
Morse High School