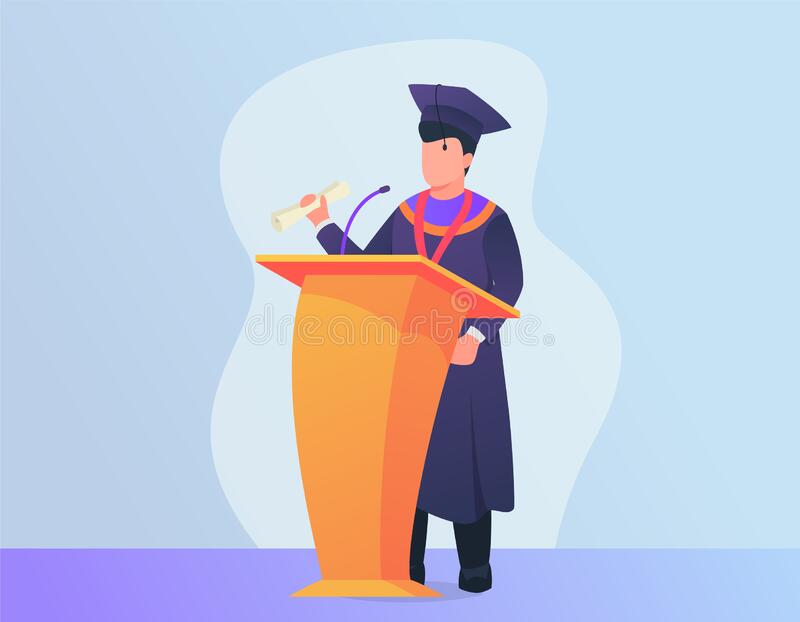 COMMENCEMENT SPEAKERS WANTED!
If you are interested in auditioning to speak at graduation, please email Mrs. Gallice (dgallice@rsu1.org) by Wednesday, May 12 at 1:15 PM.
Auditions will take place in-person on May 14 starting at 1:15 PM. At that point, you will be sharing your speech before the committee. While the speech does not have to be 100% polished and ready to go, it should be complete. Also, try not to worry about the performance part of the audition as the committee is mostly looking for content; the message of your speech.
More details about the auditions available to those wishing to try out!
Hey Class of 2021,
Graduation is rapidly approaching! We have already started the process of planning for this event that marks a significant milestone in your life. The following paragraphs contain some important information to help you plan for graduation. While there are still some details to iron out, we are hopeful that we are able to hold a more traditional graduation ceremony on McMann Field. Seniors, please check your Class of 2021 Brightspace page and your email often as more details will be coming in as soon as we get them.
As of now, please note that all attendees at graduation will need to follow COVID-19 safety protocols such as wearing a mask and social distancing. Tickets to graduation will be limited by guests per graduate. At this time, we are allowing 6 guest per graduate. Please reach out to Mrs. Gallice with questions (dgallice@rsu1.org).
Cap and Gowns
Thank you to everyone who has let us know about sizing and colors for cap and gowns. The cost for each senior is $30 (cash or check to Morse High School) and the payment should be given to Mrs. Leeman-Hook. Once seniors receive their cap & gown, it is theirs to keep. Parents - please assist your senior with getting the payment to us promptly. These payments are due by Friday, May 7. If you are unable to pay the full $30, please have a private conversation with Mrs. Gallice and we will find a way to take care of the bill. Business casual dress is required under your gowns at graduation.
Marching Partners
We will be marching again this year! As per Morse High School tradition, students will be able to choose their marching partners. Please fill out this form to choose your marching partner. Students who either do not have a preference or do not fill out this form by Friday, May 7, will have a marching partner assigned to them.
End of School Year/Graduation
The last school day for Seniors is Friday, June 11. Academics cease on Tuesday, June 8. Wednesday, Thursday, and Friday, June 9-11, Seniors have mandatory marching practice. More information about marching practice will follow but seniors are expected to be there. We will gather at McMann Field to practice the outside ceremony. Graduation will take place on Saturday, June 12 at 2:00 PM (with a rain date of Sunday, June 13 at 2:00 PM). Caps & Gowns will be distributed on Wednesday, June 8.
I know this is a lot of information; please put these dates on your family calendars and feel free to reach out to Mrs. Leeman-Hook (lleemanhook@rsu1.org, extension 1110) or Mrs. Gallice (dgallice@rsu1.org, extension 1120) with any questions.
These last weeks of the school year will be gone in a flash. Seniors, make sure you are keeping up with both your in-person and remote learning so we can have a full traditional graduation. In addition, please make sure we are following COVID guidelines to decrease community transmission. We want to have the best celebration possible for these wonderful students. Finally, let's all do our part to ensure we have a safe graduation season!
Take care and enjoy these final weeks, Devon Gallice Assistant Principal